The Solution for HR Administrators to Automate PTO, Employee Leave, and Vacation Tracking Quick and Easy
With the Time Off Cloud leave management system you can say goodbye to the endless paperwork, calendar and spreadsheet updates, emails, phone calls, interruptions, and manual calculations.

OVER 25,000 TIME OFF CLOUD USERS IN ALL 50 UNITED STATES AND OVER 100 COUNTRIES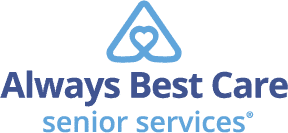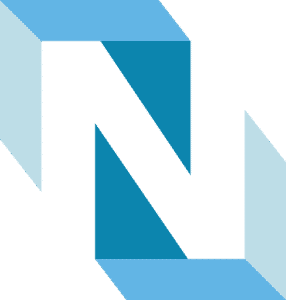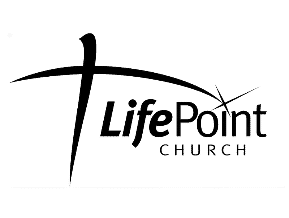 We are so glad that we found Time Off Cloud. It has everything we were looking for to manage and track PTO for our employees. The set up was not difficult and our employees find it easy to use. The support team has been great – always responds promptly to questions! The price is reasonable and we highly recommend Time Off Cloud!
Missy Rodriguez
Finance Director
The Old Way
Paper forms
Manual processes
Multiple spreadsheets and calendars
Manual calculations, phone calls, and interruptions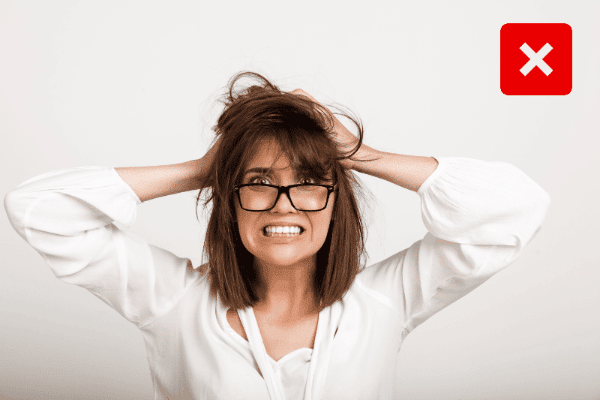 Time Off Cloud
Automated and self-service processes
Centralized data and shared calendars
Easy management
Accurate reporting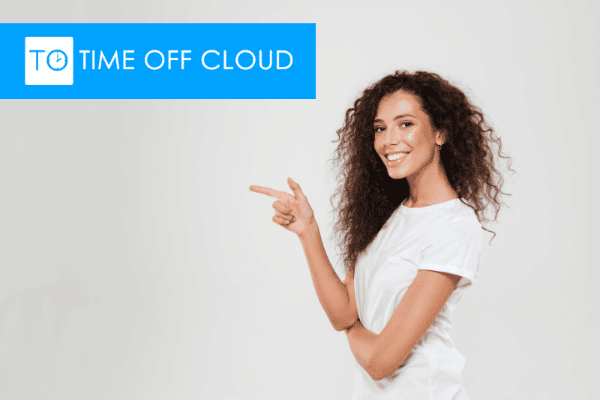 Time Off Cloud makes it easy to manage Employee Time Off
No more paper forms or manual processes!
Managers get notified when their employees request time off
Instant visibility into employee accrual balances
Easy for everyone to use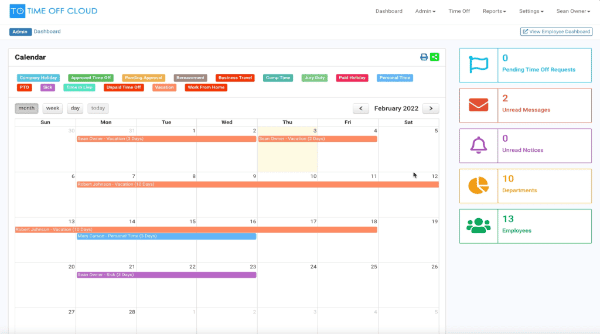 Dashboard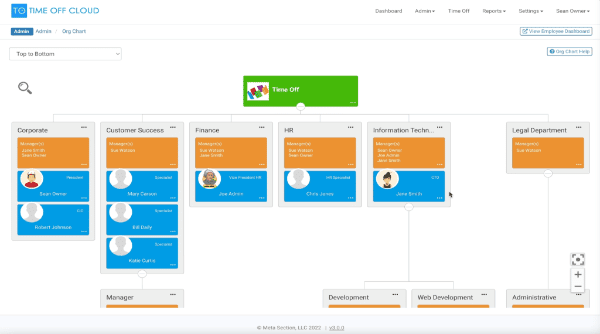 Org Chart
No more updating multiple spreadsheets and calendars!
Org chart driven approval workflow
Single system to view time off calendar for all employees
Adjust balances and enter time off on behalf of employees
No more manual calculations, phone calls, and annual-review chaos!
Highly customizable
Employees, Managers and HR save time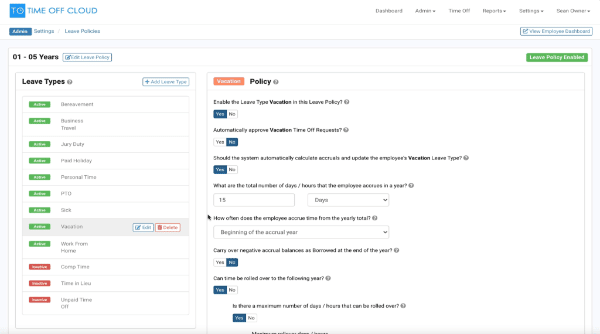 Administrator Leave Policy Editor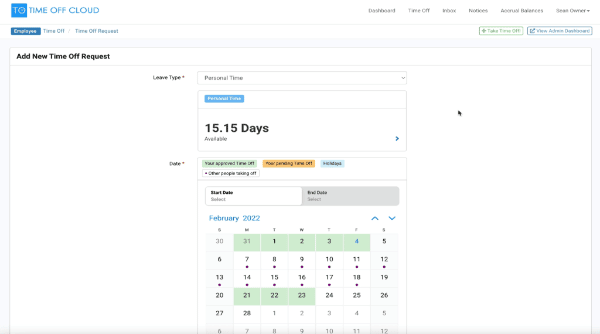 Employee Time Off Request
No more frustrated employees
Employee self-service
Quick access to balances and upcoming time off
Time off approval notifications
iOS, Android, Web Access
10 Reasons To Get Started Today
Low switching costs
Free consultation
Unlimited HR support and training
Sophisticated and proven solution
High employee satisfaction scores
Easy deployment and management
High ROI (Return on Investment Calculator)
14-day Free Trial
Monthly and Yearly (15% Discount) Plans
No Contracts, Cancel Anytime

Time Off Cloud changed our HR departments lives. Instead of 10 spreadsheets tracking all time off we now have everything is one secure organized location. We also have no more need for a paper trail every time an employee takes off. But the best will be when our fiscal year ends and all our numbers will update automatically. Of course our auditors may be more happy with Time Off than we are.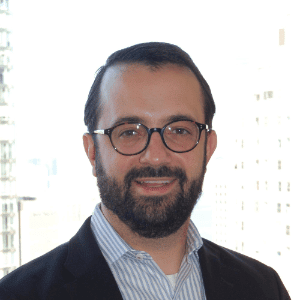 Philip Brazil
Vice President

Request More Information
At Time Off Cloud, if it doesn't work for you then it doesn't work for us, and that is why we invite you to try our risk-free 14 day trial. Contact us for more information or to see how Time Off Cloud can help your company work better and improve your company and employee processes. Then see for yourself.