Employee Vacation Tracking
Advanced employee vacation tracking software from Time Off Cloud automates manual tasks, making employee vacation tracking easy and error-free.

Time Off Cloud has been a wonderful tool for our organization! Prior to using this method, we used paper to keep track of employees' time off. Now, with a simple click of the app or online dashboard, employees can conveniently request time off and they know exactly what is in their balance. Another great addition is that management can approve employees' request conveniently. This app is wonderful, and I'd highly recommend it to anyone who is looking for easier management and simplicity.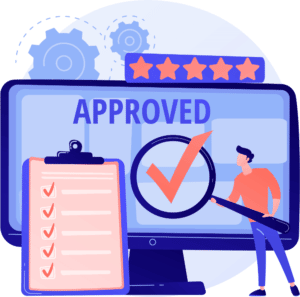 No more paper forms, emails, or manual processes!
Do you ever feel like you are drowning in forms and email requests for employees' time off?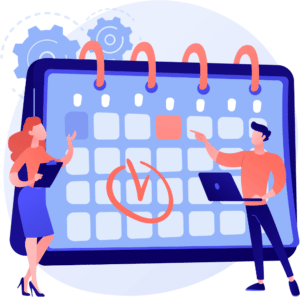 No more updating spreadsheets and calendars!
Still using paper forms, calendars, spreadsheets, and other tools for tracking employee time off?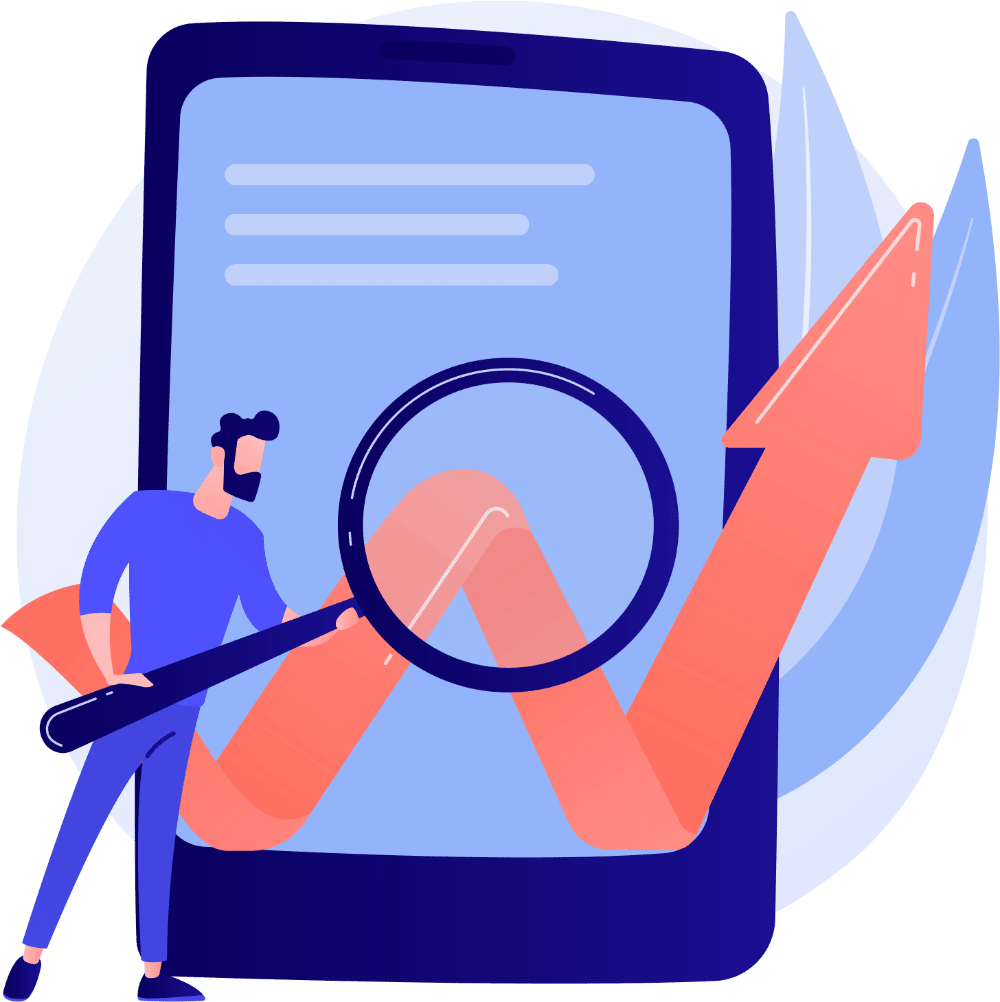 No more manual calculations and chaos!
What if all these time off tasks could be completed with little to no work for everyone?
Employee "Days Off" Vacation Tracking Goes Digital with Time Off Cloud
Complicated, time-consuming employee "Days Off" vacation tracking processes can make offering time-off programs feel like a lose-lose situation. However, doing away with vacation benefits is out of the question. Time off to relax, rejuvenate, and reconnect with family and friends is a must for your hard-working team members.
Instead of giving up on taking days off, consider alternative vacation tracking solutions. Advanced software from Time Off Cloud automates most manual tasks, making employee absence tracking easy and error-free.
When Employee Leave Management Goes Wrong
Chances are, you've already put together a carefully crafted vacation policy that outlines which employees are eligible for paid time off, how much time they are allotted, and when they can take it. Unfortunately, you may be using obsolete employee vacation tracking processes that make requesting and getting approval for time off a chore.
Worse still, your managers and HR staff have to keep up with manual data entry, accrual and balance calculations, and detailed reports that take hours away from more value-added tasks. Employee vacation tracker spreadsheets increase the likelihood of errors, and correcting accruals, balances, and paychecks adds to the time spent managing time-off benefits.
These issues create frustration for employees and managers — the exact opposite of your goal when it comes to paid vacation time. The good news is that Time Off Cloud eliminates common pitfalls of traditional processes and delivers a return on your investment within months of implementation.
Is it time to consider Time Off Cloud's automated employee vacation tracking software?
Needs Assessment
Take a moment to answer these questions about your employee vacation tracking process:
How many times have managers or HR staff misplaced, overlooked, or forgotten employee vacation day off requests?
How many hours have managers and HR staff spent correcting errors and creating reports from manual spreadsheets?
Can employees count on a prompt response to their vacation requests?
Do employees have visibility into their vacation balances?
Do managers know who is off and when, so they can plan for absences in advance?
If the answers to these questions concern you, it's time to reconsider your employee vacation tracking process. Time Off Cloud's automated employee vacation tracker can help.
Key Features of Time Off Cloud's Solution
The beauty of Time Off Cloud's employee vacation tracking software is that it's designed with simplicity and convenience in mind. Each of the platform's features are carefully crafted to empower employees, reduce time spent on vacation tracking, and eliminate the errors that cause the greatest frustration. Some of the platform's most popular features include:
Real-time access online or through the mobile app, so employees can see their balances and request vacation time when it's convenient
Streamlined approval process that goes through the platform, so nothing is overlooked, misplaced, or forgotten
Approval decisions made online or via email in seconds
Customizable categories that will automatically adjust when employees reach milestone anniversaries or other important dates
Team, department, and organization time off calendars to track who is out of office — a win for ensuring proper staffing
Automated reports that pull real-time data and provide forecasting to simplify planning
Time Off Cloud works with businesses of all sizes to streamline leave management. Built with affordability in mind, most clients realize a return on their investment within months.
Is Time Off Cloud right for you?
Getting Started with Time Off Cloud today
Learn more about Time Off Cloud's advanced employee vacation tracker software by scheduling a consultation or enrolling in your free trial today.
We will be with you every step of the way.
Get started today!
14 day free trial. No credit card required.