Paid Time Off (PTO) is a human resource management (HRM) policy. It provides employees with a certain number of hours or days away from work. These hours can be used for any purpose, such as personal time off, vacation, sick leave, emergencies, etc. PTO allows employees to take time off while still getting paid for their time.
One of the important aspects of PTO is the concept of PTO rollover. Simply put, it refers to the unused PTO days from the previous year that can be carried over or "rolled over" to the next year.
Here are some things to keep in mind about PTO rollover:
PTO rollover provides a flexible way of managing work leaves. An employee can choose to use all of their accrued time in a given year. They can also let some of it roll over to the following year to be used at a later time.
With PTO rollover, extra vacation days that were left unutilized are carried over to the next year. For example, if an employee has 10 days of PTO on a yearly basis but only uses 2, the remaining 8 days will be added to their next year's vacation days. This way, employees can enjoy as much as 18 days of paid time off in the next year.
PTO Rollover: The Pros and Cons
There are both pros and cons to having a PTO rollover policy.
Pros:
More flexibility in vacation planning: PTO rollover allows for the yearly accumulation of extra vacation days. This makes it easier for employees to plan their time off for a more meaningful and worthwhile experience. It also allows for time flexibility. This means they can use it on one leave at a time or use it multiple times a year.
Results in high employee retention and satisfaction: PTO rollovers enable more meaningful and enjoyable vacation days. This in turn produces high employee retention and satisfaction at work. A good vacation allows employees to relax, recharge, and come back to work more productive, creative, and efficient.
Cons:
Potential conflicts in schedule: PTO rollovers can result in conflicts in schedule between and among employees. This is especially true if multiple employees take their vacation days at the same time.
Extra workload for the person in-charge: Managing PTO rollovers can add extra workload for the person in-charge. This is typically someone from the HR team. They need to calculate and track this information regularly to avoid conflicts, manage all paper forms, emails, and letters of requests from the employees, and forward the time-off request to the higher-up for approval.
Managing Rollover with Time Off Management Tools
To make PTO rollover easier to manage, many companies now use specialized PTO tracking tools and time off management software. For instance, Time Off Cloud is a leave management system that includes PTO rollover as part of its offering. Here's how to set up PTO rollover policies on Time Off Cloud:
Time Off Cloud has its own rollover settings, otherwise called carryover. These can be enabled or disabled per leave type (vacation, sick, etc.). By default, the first leave policy setup has already been set up, where 10 vacation days in a year are accrued every first week of the month. When left unused, it rolls over to the next year.

You can also set up your own company policies by clicking the "button" to edit and customize the policy name. You can also edit the automatic assignment options. If your company has more than one leave policy, you can enable the option of automatically assigning the next leave policy to a certain employee in a configurable number of years as per their hire date.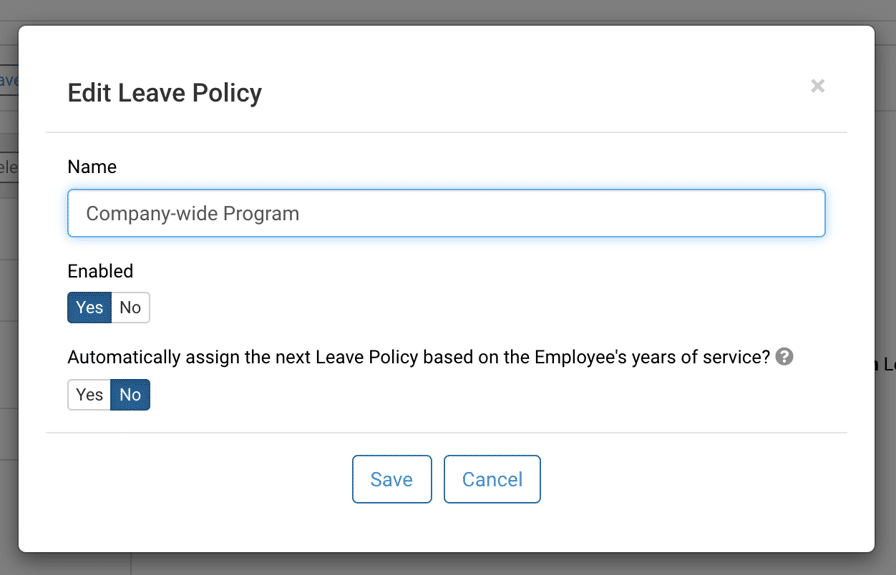 To configure the policy for each leave type, simply click on the "Vacation Leave Type." The policy configuration will appear on the right. You can then input answers to the configuration policies as per your company's exact specifications, such as the number of days that can be carried over and the deadline for using them.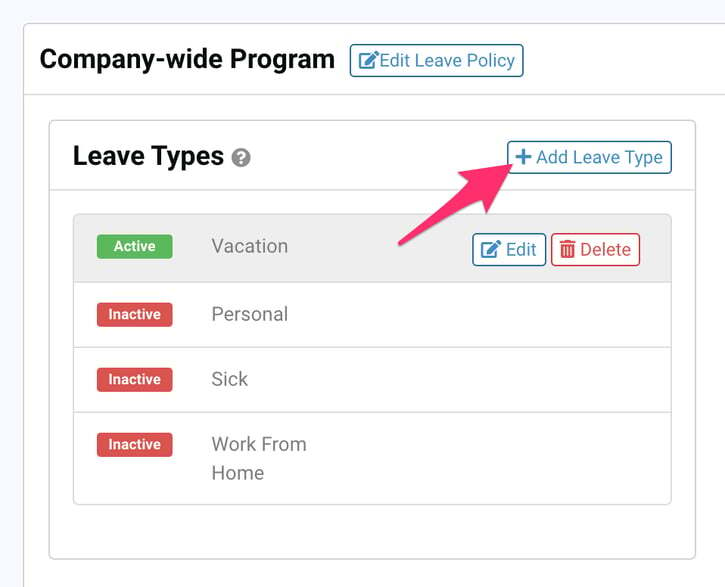 After configuring the policies, click on the "save" button below. You will receive a notification that your leave type policy was successfully saved. Repeat the process for other leave types such as personal, sick, and work from home.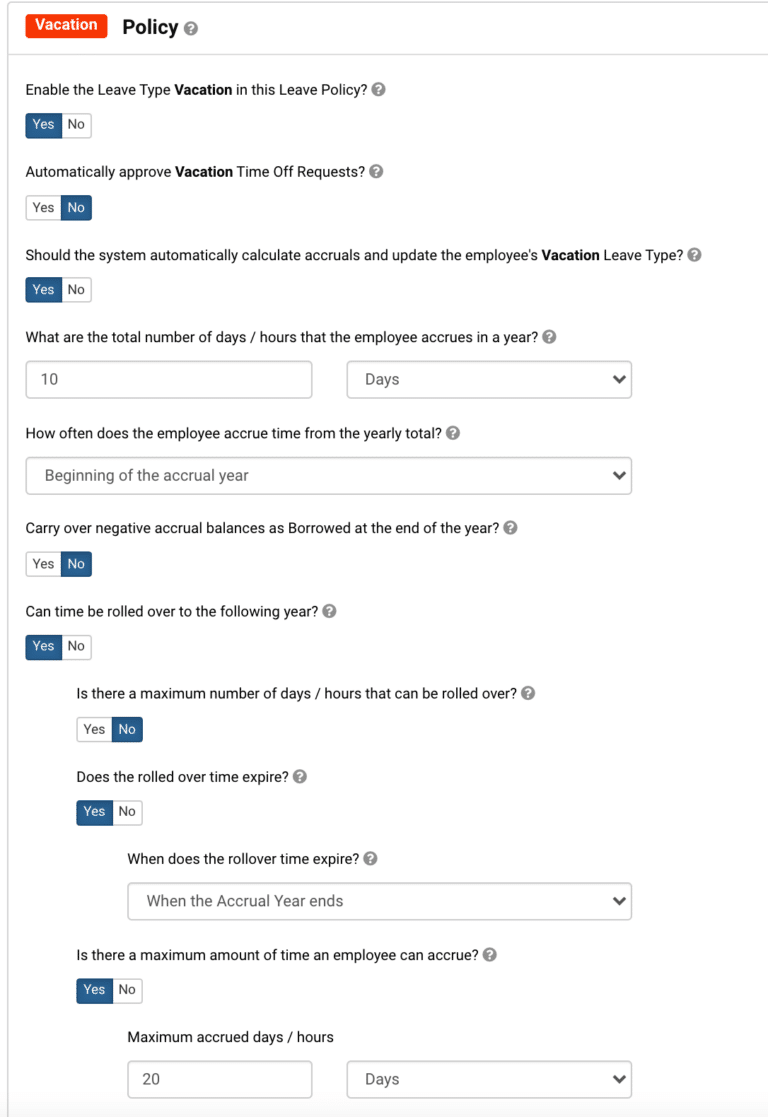 Using a PTO tracking tool like Time Off Cloud can greatly simplify the process of managing PTO rollovers. It automates the tracking and management of PTO.
Benefits Of Using A PTO Tracking Tool
Benefits associated with using a PTO tracking software tool include:
Streamlined leave request and approval process: Employees can submit their PTO requests online. Managers can review and approve them with just a few clicks. This eliminates the need for paper forms, emails, and other manual processes.
Accurate and up-to-date PTO balances: PTO tracking tools provide employees with real-time visibility into their accrued PTO. This helps them plan their time off more effectively.
Compliance with labor laws and company policies: Configure your PTO tracking tools to comply with labor laws and company policies regarding PTO accrual, rollover, and use.
In conclusion, PTO rollover is an important policy that allows employees to take time off and enjoy their personal lives without sacrificing pay.
Contact Time Off Cloud to Schedule a Demo Today
While there are pros and cons to having a PTO rollover policy, using a PTO tracking tool like Time Off Cloud can make the process of managing PTO much easier and more streamlined. Automated tracking and management of PTO allows for equitable treatment for all employees. This can lead to higher employee retention and satisfaction. Contact us to schedule a free demo of the best time off tracking software available today.