Personal Time Off App
The Personal Time Off App allows you to request, remember, and report all your paid Time Off on your smartphone.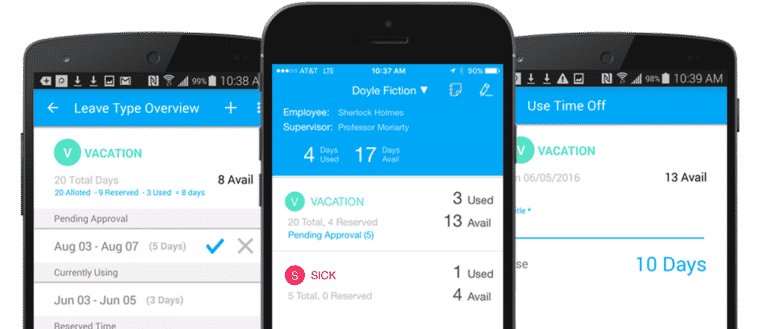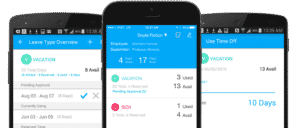 Whether personal days, vacation days, or sick time – The Personal Time Off App keeps track of everything for all your places of employment.
Time Off is the most user friendly app of its kind. Users will enjoy high-resolution graphics that make full use of the beautiful Retina Display.
Personal Time Off App Features:
Email Requests

Email time off requests directly to your supervisor and CC yourself. Including supervisor "web approval" (requires push notifications).

Advanced Accruals

The advanced accruals wizard allows you to setup your allotted time per year, accrual period, and more. All of the calculations are clearly displayed showing how much time you have available at any moment.

Reports

Export beautiful looking reports that you can email to anyone! Send them as Excel or PDF attachments, or embed them directly in your email as html or plain text.

Cloud Sync

Protect your data with cloud backup and sync across devices.

Multiple Jobs

Share the app with your friend or spouse because Time Off can easily track multiple jobs.

Hours or Days

Record time as hours or days, whichever you prefer!

Year End Close

When the accrual year is over, Time Off creates a new year for you. If you rollover unused time or borrow against the next accrual year, Time Off does the math so you don't have to. With advanced accruals, you can customize the rollover policy per leave category.

12 Custom Time Categories

Vacation, Personal, Sick, etc. Customize the names and colors of up to 12 different categories of time off!

Time Off Status

Your time is automatically grouped according to status, such as Pending Approval, Currently Using, Reserved and Denied.
Download the App from the App Store or Google Play!
iOS: https://apps.apple.com/us/app/time-off/id414400455
Android: https://play.google.com/store/apps/details?id=com.timeoffcloud.android
For Business Use, please check out our full product designed to run small to medium sized businesses.