PTO – Paid Time Off
Strictly speaking, the Time Off Cloud PTO tracking system supports both PTO (Paid Time Off) and UPTO (Unpaid Time Off). In fact, you can create Leave Programs that mix and match these concepts. Here are a few examples:
"Unlimited Time Off" leave program with a single leave type called PTO.
"First Year Employee" leave program with a fixed amount of Vacation and Personal time. In addition, an unlimited amount of auto-approved Sick time.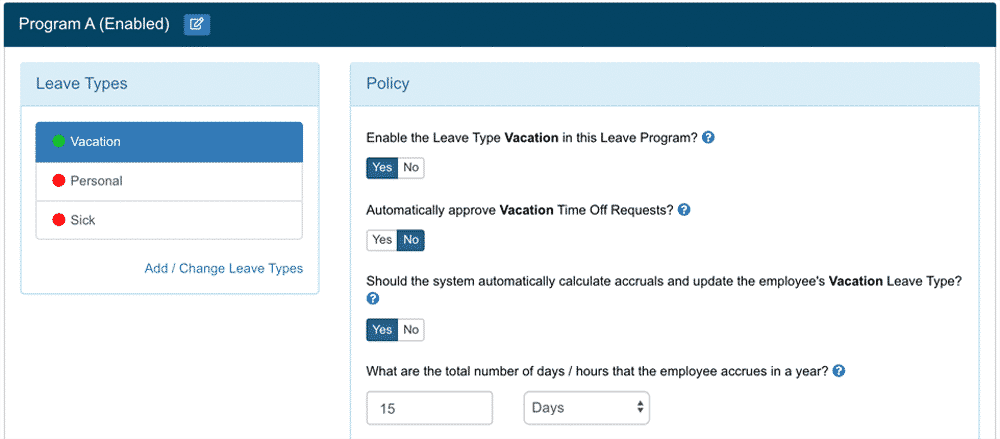 Time Off Cloud allows you to configure the Leave Programs to support the various situations that you have and doesn't force you into one "cookie cutter" set of policies. This level of flexibility allows you to support the business today and into the future.
Relevant Knowledge Base Articles