Time Off Cloud reaches Public Beta status on October 17, 2018.

Time Off Cloud, a company-wide PTO management system, streamlines the PTO request and management workflow for employees and managers alike. Mobile, Automation, Calculations, Workflow… No Time Sheets Required.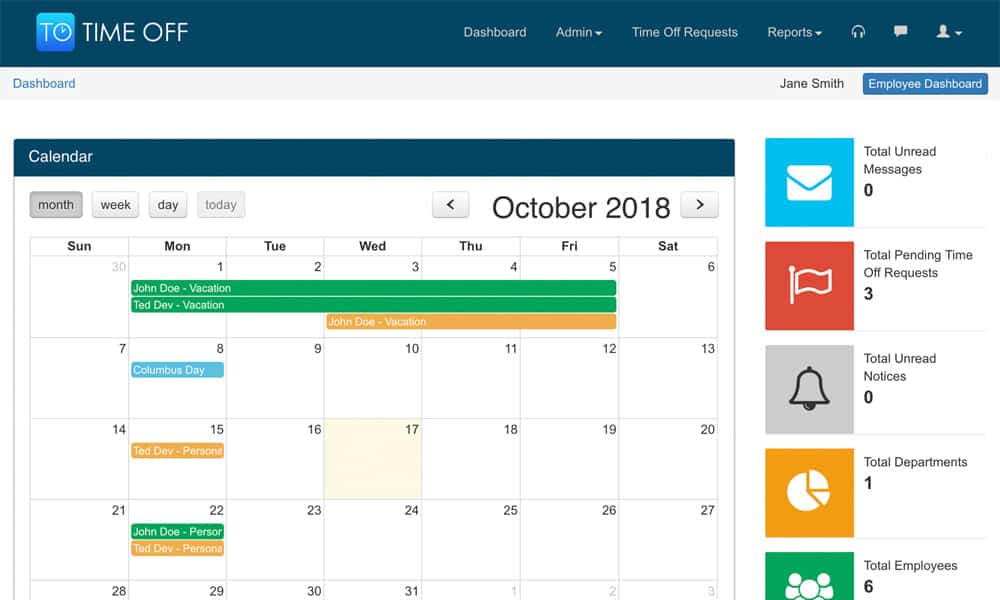 The new web portal provides company administrators and managers with a single-pane-of-glass to view employee records, accruals, requests, and historical reporting.
Employees get a great mobile experience and now have the option to use the web portal for tracking accruals, making requests, and running reports… A web optimized view of the mobile apps!
Read more here about Time Off Cloud
There is a 30 day free trial with no credit card required.  Sign up today…  https://app.timeoffcloud.com/signup
Follow us on Twitter at @timeoffcloud, and let us know how we're doing.
Need support? Send us a note at [email protected]
Subscribe to the newsletter at https://www.timeoffcloud.com/newsletter