Time Off for iOS version 3.2.1 released on June 5, 2017.

iOS v3.2.1 – https://apps.apple.com/us/app/time-off/id414400455
Time Off is ready for iOS 11. We have upgraded all of the internals, fixed up some bugs, and added a couple of new features. As always, thanks for your continued support!
Here is a summary of the changes in version 3.2.1…
iOS Only
– Added the ability to reorder leave categories
– Consolidated the first few accrual configuration screens into one screen to simplify standard setup. Of course, the advanced features are still available in the wizard such as the ability to configure when you accrue time, how the rollovers work, etc.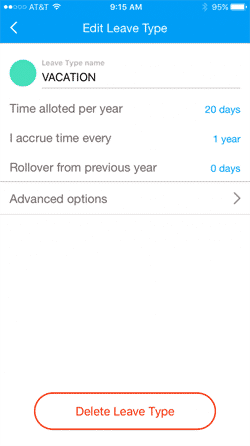 Follow us on Twitter at @timeoffcloud, and let us know how we're doing.
Need support? Send us a note at [email protected]
Subscribe to the newsletter at https://www.timeoffcloud.com/newsletter